"HANDCRAFT"
Breakfast at the hotel. Excursion to Sulmona at Peligni Valley.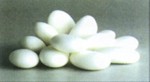 Sight seeing. Visit of the main monuments of the city, Palazzo and Chiesa della SS.Annunziata, Church of St. Francesco della Scarpa, Basilica di St. Panfilo and Aqueduct. Continuation at the very old "Confectionery Pelino", known all over the world. Visit at the Museum of Art and confectionary technology to understand and assist to the process and equipment used during the past century in confectionary. Lunch at the restaurant.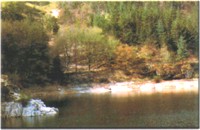 Continuation to Scanno, a characteristic medieval town, which kept its custom and traditions. In the historical town you can still meet old ladies wearing their traditional garments and working tombolo, a typical abruzzese lace. Visit to an old goldsmith laboratory where they still craft a traditional abruzzese jewel they so called "Presentosa". Continuation to a confectionery to taste typical sweets as Mostacciolo or Pan dell'orso. Dinner and accomodation at the hotel.

Copyright: © Provincia di Chieti
Tutti i diritti riservati